---
TROPICAL HOME is a company specialized in high end seasonal rentals in Reunion Island.
We make a selection of the most beautiful villas located on the West Coast of Reunion Island, with full amenities required to enjoy your holidays.
We pay attention to describe precisely the houses that we rent to you and to take the pictures that are most conform to reality.
We are sensitive to your inquiries before your arrival and during your stay. We will always answer to your questions with pleasure!
We have many partners for activities to do during your stay, such as the fly over the island in helicopter, the scuba-diving, the para-gliding, etc…
Our goal is to make your holidays a wonderful and unforgettable moment!
Our rate on the different websites is more than 96% of satisfied people since the beginning of the adventure in 2006. You are the first to testify about our commitment in your satisfaction.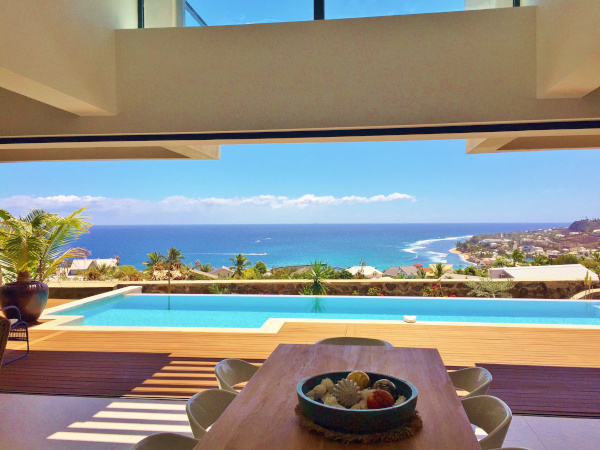 You are looking for an amazing seasonal rentals in Reunion Island?
With Tropical Home, you always have a person that welcome you at your arrival and for your departure. You also disfrut from a physical assistance during your stay.
Thanks to our strict selection of villas, you will be sure to arrive with serenity in your house rental.
To book a villa with Tropical Home, is the garantee of the best rate for beautiful houses only rented by us.
Come to Reunion Island and discover these beautiful countries since your amazing house located on the West Coast, selected by Tropical Home!